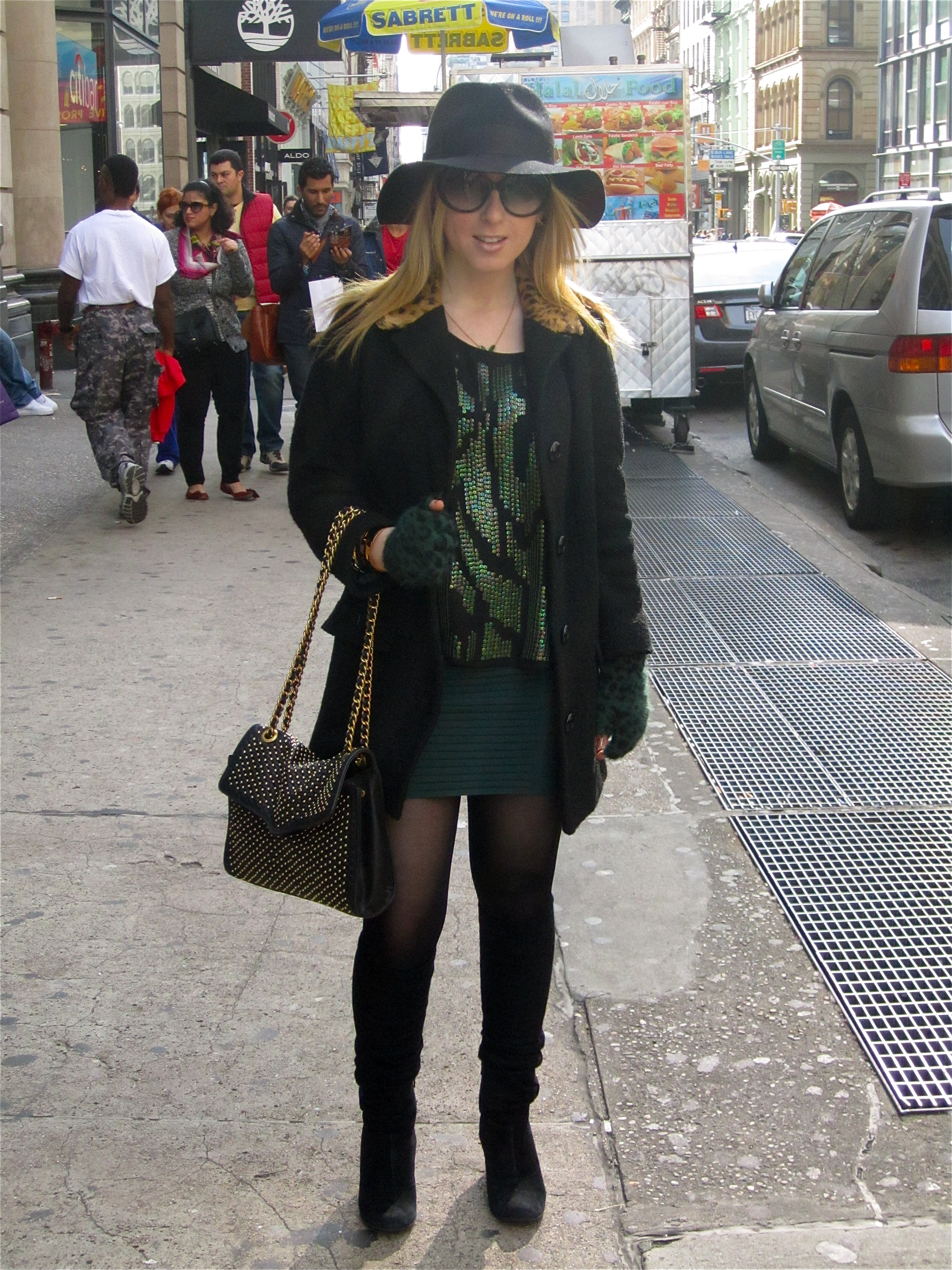 sydney on broadway & spring
Stunning weather, busy streets, and lots of stores to shop in. The holiday season is my favorite time of year, especially in New York City. From the music playing everywhere, the fabulous store windows, the Salvation Army men jingling their bells for donations on the streets, to the Christmas tree in Rockefeller center waiting to be lit are some of my favorite parts about the holidays here in NYC. Not to mention, the amazing holiday shows like The Nutcracker and The Rockettes, which I will see later on in the season.
I always like to be a bit more dressed and holiday-like at this time of year with richer fabrics and colors. The sales have been pretty good this weekend, although it seems like people did more of their Black Friday shopping online rather than in the stores themselves. I made the majority of my purchases yesterday, and I felt that each one was smart: a second pair of my favorite Via Spiga boots (30% off the sale price) and some blouses from Zara, just to name a few.
It felt like I walked around all neighborhoods of the city yesterday–maybe not all, but quite a few–from morning til' night. To suit my Saturday plans, I wore an outfit that was comfortable enough to walk around in all day yet dressy enough to go out for dinner in.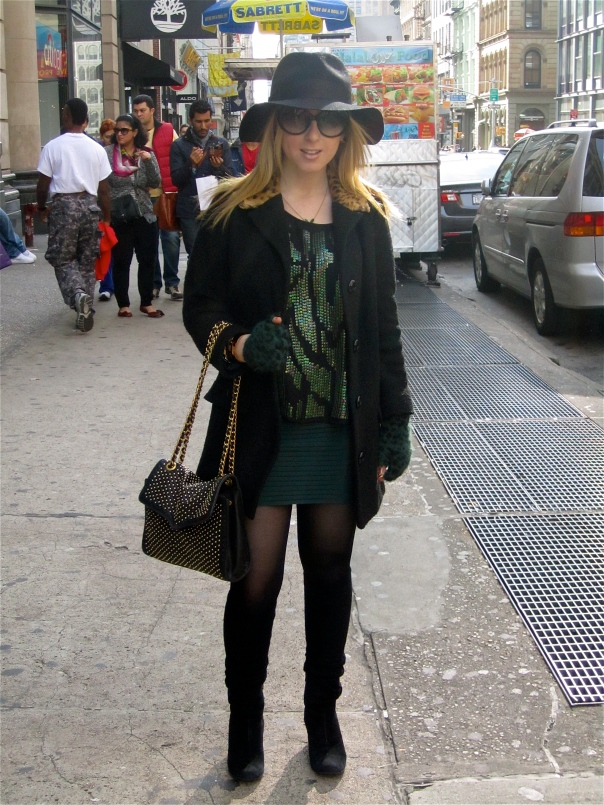 Coat: Topshop, Top: Madison Marcus, Skirt: BCBG, Tights: Wolford, Leg warmers: H&M, Boots: Via Spiga, Handbag: Rebecca Minkoff, Hat: Topshop, Gloves: Urban Outfitters, Sunglasses: Velvet Eyewear, Bracelets: Hermes and House Of Harlow 1960.
I am absolutely obsessed with my forrest green cheetah fingerless gloves–plus, you can see my Happy Birthday painted fingernails. The gloves are so on trend, and they added the perfect finishing touch to this outfit. I also love my new "floppy" Topshop hat, which although is a bit dramatic and not suitable for all occasions, is still a fun piece for those dressier holiday looks.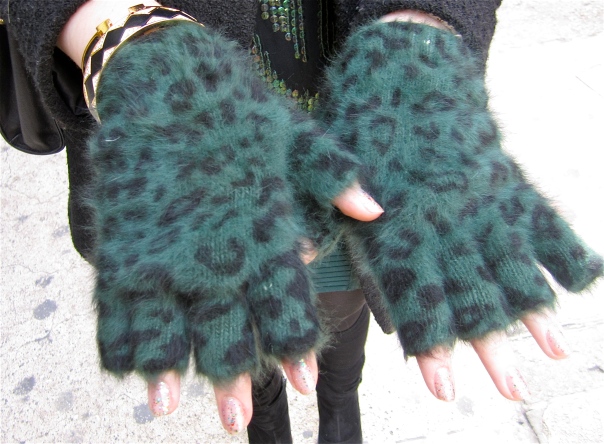 topshop, $50
It's crazy to think that reality falls back in its place tomorrow. Time flies by, and although the work week is about to begin, there are some more holiday festivities to look forward to like the Christmas Tree Lighting in Rockefeller Center on Wednesday.
with style,
S