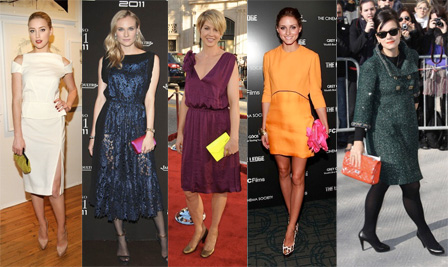 Friday is here which means weekend attire is back! It's time to put away those pencil skirts and work totes and bring out those fun and flirty dresses, bright colored pants, clutches, and more. I've never been more in the mood to wear a clutch–I think it's because I've been carrying my Marc by Marc Jacobs black tote all week, which is so heavy on one shoulder that I almost feel like I'm walking lop-sided without it!
I'm thinking a Tory Burch or Roberta Freymann clutch to start off my weekend. I'm craving color and want to stay away from black; but honestly, can a New Yorker really stay away from black? Not so much. But it's a nice attempt. I'm going to be traveling a bit this weekend to Maryland and Philadelphia, and will be going out for a dressy dinner on Saturday night. Bringing a clutch is the perfect bag when traveling as they are light and usually flat–perfect for that jam-packed suitcase!
I've been browsing for a new clutch online, and I came across some that are great options when it comes to look and price: all under $100. Some act as neutrals, while others act as a pop of pizzaz. Below are 5 of my favorites.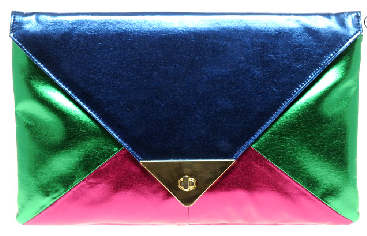 ASOS $35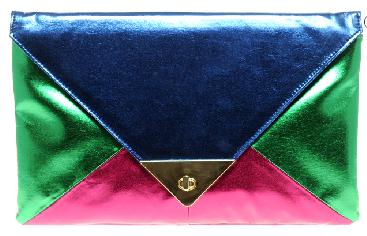 ASOS $79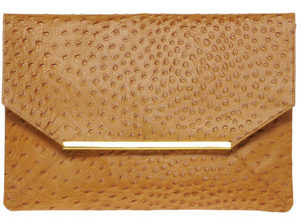 ASOS $58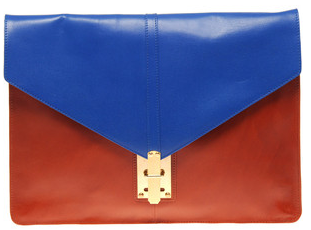 H&M $24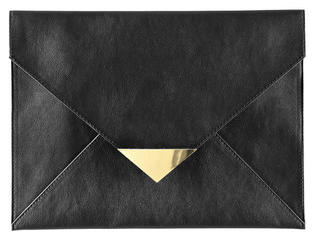 Zara $99