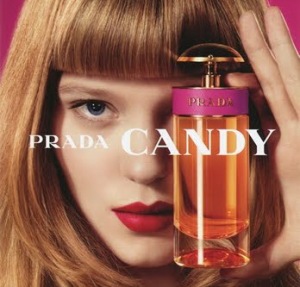 After spending 10 days in the Hamptons, it still doesn't feel like enough. The weather was gorgeous just about the entire time I was there, leading to many relaxing poolside afternoons at my house, and then fun evenings out. I love the tranquility of Southampton's town and Coopers Beach on the week days, but then there are always the vibrant, fun, and exciting weekends to look forward to: it's a great mix.
Now back in the city, and just two weeks before September, I'm starting to shop for fall. Whether for clothes, shoes, accessories, or beauty products, I shop by the season. There's always something fresh and new, especially with the ongoing development of trends.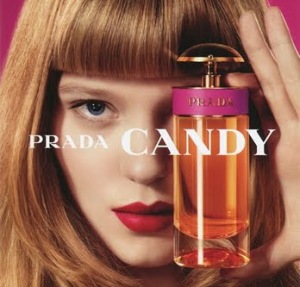 Before shopping for those heavy winter jackets, stylish boots, and fun-colored J Brand corduroys, my eyes are currently set on Prada's new perfume that I've been waiting for all summer long: Prada Candy. After smelling the tester at Bloomingdales right at the beginning of summer, I knew this new Prada fragerence would be the perfect fall/winter scent for me. The composition includes an elegant mix of musks in the top, a sensual balsamic vanillic accord of benzoin in the heart and a sweet modern caramel in the base of the fragrance. I always tend to gravitate to the sweeter smelling perfumes: Vera Wang's Princess, Marc Jacobs' Lola, and Bond's Andy Warhol.
Not only do I love the smell of this haute Prada scent, but I'm also loving the packaging. The hot pink and orange bottle combo makes for a girly yet vintage look, perfect for adding onto your perfume bottle collection.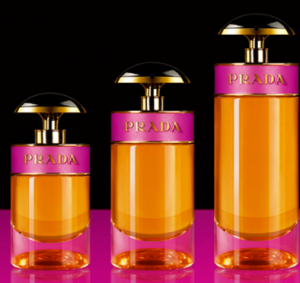 The perfume comes in three different sizes. I always like to start off with the smallest because a small bottle can last you a long time (for sure over a year, unless you apply more than three times a day, which is still a lot). So go to the closest department store near you, and take a sniff of Prada Candy, and before you know it, you'll be saying I want candy!