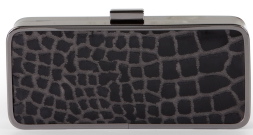 It's the weekend so you're going to be having "late nights". You have plans to hop from one place to another, so the last thing you want to do is carry a big-sized purse. Here's a style solution: get a clutch.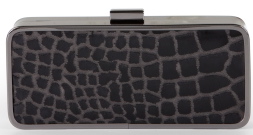 Clutches are great because they're small in size but give you the ability to put in your necessities like money, keys, lipstick, and your phone. I always see girls walking around in their dresses with a huge tote purse; it doesn't look right and it doesn't compliment you or the dress. There is such thing as an evening bag.
BCBG Max Azria just came out with an animal print clutch (in brown and black) which is adorable. So you might be one of those people who don't wear clutches because you don't like carrying them. You don't have to worry about that with this clutch; there's a chain strap shoulder that you can attach.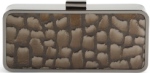 The clutches are available on the BCBG website for $58 which is a great price. You're getting your money's worth- a stylish, good-sized, easy to carry, and chic clutch.