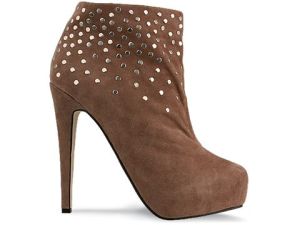 Can you ever get over a great pair of booties? I can't. There are so many styles and color options available, each one with it's own personality. Booties are great on their own, but when they have a platform and almost 6 inch high- heel, that's one heck of a bootie.
That's what this Senso bootie entails, in addition to it being suede and embellished with studs. The bootie defines edge and will complete your miltiary-inspired outfits. The bootie comes in black and taupe kid (more or less brown) and is available on Solestruck.com for $160 – a good deal.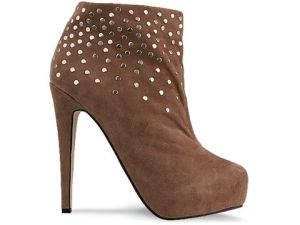 I say go for the taupe kid bootie because it's not so easy to find a trendy brown boot where you can with black. The bootie has personality- it's hip, fashionable, and a good buy. Check it out.