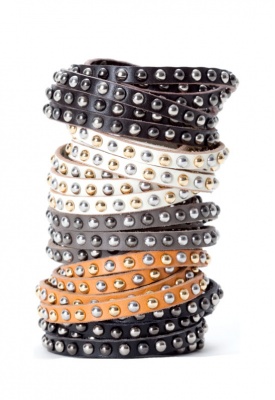 Want that rocker chic look? Here's how to achieve it: wear a leather jacket, skinny jeans, and a great accessory to add some extra fun. What might that accessory be? A Linea Pelle double wrap triple row dome studded bracelet.
The name of the bracelet might sound complicated, but really it's just a cuff that you wrap around your wrist. These bracelets come in so many colors that it's hard to keep count, but this seasons colors are steel, milk, scotch black with gunmetal/nickel hardware, and black with gold hardware – scotch is my favorite
Even if you're not into that "rocker look", they'll still look good with your military and cheetah inspired outfits.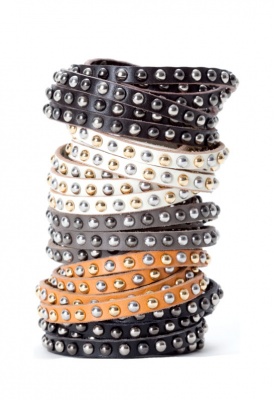 Each bracelet is sold for $95 and has been seen on celebrities like my favorite Dancing With The Stars contestant, Audrina Patridge. Check out these edgy wrap ups on the Singer22 website.